Founder & Managing Director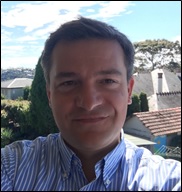 Kieran Mc Crea

Kieran is an entrepreneur bringing 20 years in business start-ups and sales experience to Connected Energy having previously built successful businesses in diverse sectors such as energy conservation, renewable energy, mobile payments and the IT sector.

Prior to founding Connected Energy, Kieran held the position (for over 3 years) of Group Sales Director for Crowley Carbon is one of Europe's fastest growing energy efficiency companies.

In resent years Kieran has successfully been involved in two startups which have subsequently been acquired. Renewable Energy Partners, a wind farm development company which he sold to SSE in 2008 and Itsmobile, best known for mobile phone parking payments brand "mPark" which was adopted by 27 cities worldwide such as Las Vegas, Los Angeles, Sydney, Dublin and Edinburgh. Itsmobile was sold to Payzone in 2004.

Kieran started his sales career working for Trinity Technology Group in 1993 and finished up as divisional director of the hardware business.

Kieran studied Applied Physics at the Dublin Institute of Technology.
<