Finance Director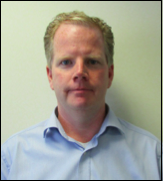 Kevin Moran
Kevin is a Chartered Management Accountant who brings a wealth of international finance, commercial and business transformation experience gained in senior leadership positions across the Payments and Technology industries.
During 21 years with NCR Corporation he gained valuable international finance and operations experience when working and living in the UK, The Netherlands, France and the United States. His roles with NCR included 8 years as CFO for their customer services business in Europe.
His last 10 years have been spent working within the fast evolving European payments market including 8 years as CFO for Chase Paymentech Europe (JP Morgan subsidiary) where he was instrumental in helping the company evolve from start-up to becoming Europe's leading ecommerce acquirer. His most recent role in payments was as VP for Strategic Alliances with First Data Corporation in Europe where he had general management responsibility for the company's Joint Venture and Leasing businesses in The Netherlands, UK, Italy and Ireland.
Kevin holds a BSc (Management) from Trinity College Dublin